Welcome to experience Morocco desert tours with Morocco Exotic Adventures company
Morocco is very exotic, always overwhelming and never expected, the madness and imperfection of this beautiful land will make you falling in love with it.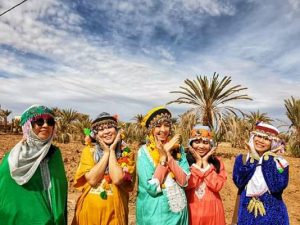 If you are open enough to see mountains, deserts, valleys and the sea, all in one, Morocco will be a great getaway to Africa…Rabat – edgy and marvelous capital, and Marrakech -the imperial city with fascinating medina and old, cozy cafes. Morocco is a country that has plenty to offer, with extraoridinary views, that will leave any visitor breathless, Moroccan mountains, rugged coastlines and waterfalls, there is nothing in this country that will leave you indifferent. Morocco will allow you to experience its colored daily life with patterned rugs and welcoming inhabitants. The locals believe in their good and no matter how international Morocco has become, they remain closely connected to the environment, they have kept their traditions and beliefs. If you love sports then choosing Morocco as your vacation destination will allow you to experience hiking, trekking, climbing and discovering that nothing is more indescribable than staying on the edge of sand dune in the desert, looking all over Morocco's beauty and being surrounded by amazing landscapes.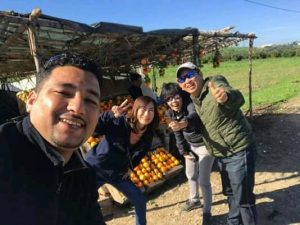 At "Morocco Exotic Adventures" we are small travel company with years of experience in taking you through Moroccos wonders. We pride ourselves in developing and maintaining outstanding relationships with clients. We strive for excellence in quality of our service while securing travel arrangements. Our agents carefully listen to and assess client's needs in order to create a match for perfect Morocco desert tours with professional and positive demeanor, We also do a variety of private tours and can tailor one especially for you to suit your budget, whether it is a Morocco desert tours and trip adventures or shorter guided tour of Marrakech. If you want more, there are countless things to see and do, that rush the adrenaline, such as hiking up North Africa's highest peak, Morocco camel trekking, getting lost in the medinas, and sweating in the hammam, or simply shopping, that will heal your tired soul. Visiting the desert where we live and practice camel trekking is a ones in a lifetime experience that allows you to feel like you are back in time on a Silk Trail looking all over Morocco's beauty and being surrounded by amazing landscapes.
Our team of experts take care of all your Morocco exotic adventures tours services during your vacation in Morocco and help you discover the best things to see and do in Morocco; with variety of outdoor activities include:
Our popular Morocco desert tours
Here you'll find our offer for more extensive travel experiences. These are the options for those who don't want to worry about anything except packing the bags and landing safely in Morroco. Check the summary of Morocco itineraries below, choose your ideal trip and jump to details to find out more.
Morocco tours, Morocco travel, Morocco desert tours, trips in Morocco, sahara desert morocco, desert tours from Marrakech,  Moroccan desert tours, Marrakech desert tour, desert tours in Marrakech, trip to desert, Marrakech to desert tour, Merzouga camel trekking, Merzouga camel ride, Morocco camel trekking, Camel trekking in Morocco desert Sahara, cheap travel in Morocco tripadvisor, 3 days from Marrakech to Merzouga sahara, 3 days desert tour from Marrakech to Fes tripadvisor, exelent tours in Tripadvisor, 2 days from Marrakech to Merzouga desert Sahara, 2 Days desert tour from Marrakzch to Zagora, 4 days from Fes to Marrakech via Merzouga desert sahara, Morocco desert tour from Fes to Marrakech, Morocco desert tours from Marrakech to Fes, day trip to Essaouira from Marrakech,  day trip from Marrakech to Essaouira, Essaouira tour from Marrakech, Merzouga luxury desert camp, desert camp in Morocco, Morocco desert camp, Sahara desert camp, Desert camp in Merzouga, Erg Chebbi desert camp, Erg chebbi sand dunes tours, 4×4 Morocco desert tours, Merzouga 4×4 desert adventure trip, Morocco adventures, camel trekking excursions, Morocco Tours, Marrakech desert trips, top desert tours